Quincey is a recent Montana State University graduate, earning her a Bachelor's degree in Business Finance. Originally from Helena, Montana, she grew to love this beautiful state and all it has to offer from a young age. Growing up Quincey spent most of her time playing sports, hiking, and camping with family and friends.
Since graduating, Quincey is now a hardworking and self-disciplined professional with nearly two years of work experience in the financial planning industry. She plans to plant her roots here in Bozeman as she continues to pursue a career as a financial planner, pursing the Certified Financial Planner™ designation. In September of 2020, she officially became licensed as a Registered Representative of Hudak Financial Strategies. In August 2020, she was accepted into the Registered Associate Mastery Program with Raymond James, a one-year program designed to explore and prepare her for the transition to Financial Advisor.
Communication and a passion for working with people are values that Quincey displays on a daily basis through the work she does here at Hudak Financial Strategies. Her attention to detail and dedication to personal-growth and continued education ensures that Quincey will be able to provide professional knowledge for years to come.
Being involved in the community not only makes her feel like she is making a difference, but it is also how she prefers to network and meet other working professionals around the area. In addition, she loves folfing, fishing, barbequing, and exploring the public trails throughout the Gallatin Valley with her French Bulldog, Carlos.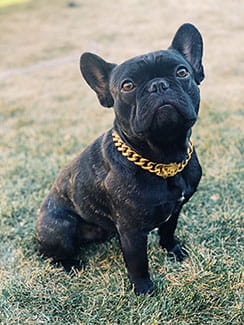 Raymond James is not affiliated with the above organizations and/or charitable causes.