Alex is a CERTIFIED FINANCIAL PLANNER™ professional with 40 years of experience in financial management, retirement strategy, and estate planning. Alex operated an independent firm before joining Raymond James in 1992,impressed by the company's client-first approach. Alex takes that same approach, working with each client to determine their individual goals, designing a personalized strategy, and implementing and monitoring that plan throughout their lives.
Born in Budapest, when Alex was just four years old, he, his parents and younger brother escaped during the Hungarian Revolution, fleeing from Communist Russian control. Hiding in hay wagons and traveling at night, they left their home in Hungary. After spending a few months in Austria, the family arrived in the United States on Dec. 21, 1956. He earned his U.S. citizenship at age 24. While traveling as an adult, he arrived in Bozeman in 1977 and knew he was home. Like many of Sue's family members before them, he and Sue chose Bozeman to raise their family. Alex is continuously grateful to live in the United States where the free enterprise system makes it possible for people like him to pull themselves up by their bootstraps and create new lives.
In addition to his day-to-day work, Alex has also volunteered to teach high school students about finances and has taught continuing education classes to other financial professionals. Alex has been a member of Raymond James Executive Council since 2017.*
Alex is exceptionally passionate about his clients and craft. He looks forward to continuing his work for years to come, working to enhance the lives of his clients through generations.
*Membership is based on prior fiscal year production. Re-qualification is required annually. The ranking may not be representative of any one client's experience, is not an endorsement, and is not indicative of advisor's future performance. No fee is paid in exchange for this award/rating.
Certified Financial Planner Board of Standards Inc. owns the certification marks CFP®, Certified Financial Planner™,

and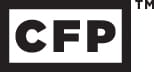 in the U.S., which it awards to individuals who successfully complete CFP Board's initial and ongoing certification requirements.